A while ago we wrote about
"the world's first robot lawyer"
, an AI software program that interacts like a chatbot and has already helped hundreds of thousands of people defeat parking tickets. Now, its creator has raised the bar for the 'bot to take on another societal issue: homelessness.
When human society turns heartless, only the heartless can help human society?
(Image courtesy southernmarylandlaw.com.)
According to The Guardian
, the worries of those fighting parking tickets are nothing in comparison to those fighting where to park their lives. Thus Joshua Browder, the creator of the "DoNotPay" robot-lawyer app, has set his sights on improving the ways impoverished or troubled citizens can contact the government to meet their housing needs.
With evictions and repossessions of homes at an all-time high in Browder's native UK, he had received many requests to attend to that problem shortly after DoNotPay went online.

"I felt bad that I didn't have the knowledge to personally help people, especially since they were being made homeless," Browder said.
Some countries actually do attempt to really help their citizens with this.
Sorry, most of America's homeless.
(Image courtesy thememo.com.)

Thus, a new chatbot was programmed, which asks questions concerning the candidate's citizenship status, legal status regarding their homelessness, and reason for their loss of housing. Age, disability, and mental illnesses are also factored in to aid in possible "priority" housing situations.

The chatbot is currently only available for citizens of the UK, where significant social measures have been put in place to enable housing for valid citizens. However, since many of these citizens (particularly young people) don't have access to the wealth of information required to make their particular claims, the bot acts in their defense. Various charities and real-life lawyers helped Browder in his mission.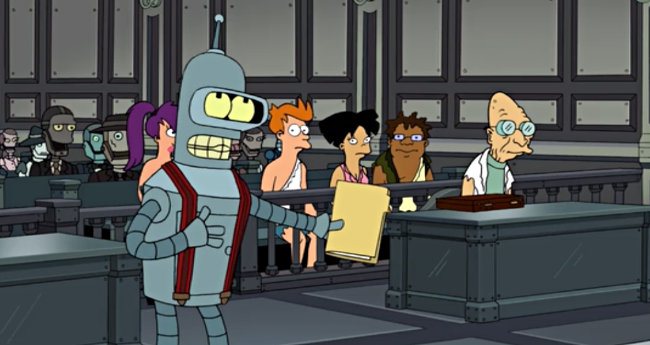 And artificial intelligence doesn't even have a lawyer-sized drinking problem!
Yet.
(Image courtesy reddit.com.)
Browder hopes the chatbot will open up dialogue regarding homelessness in America as well, although he admits the outcome would need "The issue of homelessness is universal, but the reasons behind it are different depending on where you are."
Here's hoping we don't need a robot to spell it out for us that this is a problem facing too many people around the world.
We can't heal the whole world without first fixing the homefront.
(Image courtesy crisis.org.uk.)