Good afternoon, space fans! Here's the latest dispatches from beyond our earthly realm...
Taking "leave" of the planet, ISS style.
(Image courtesy Scott Kelly / NASA.gov.)

This week, NASA astronauts Scott Kelly and Kjell Lindgren took some time to enjoy a Thanksgiving dinner, space style.
The preparation is efficient, at least.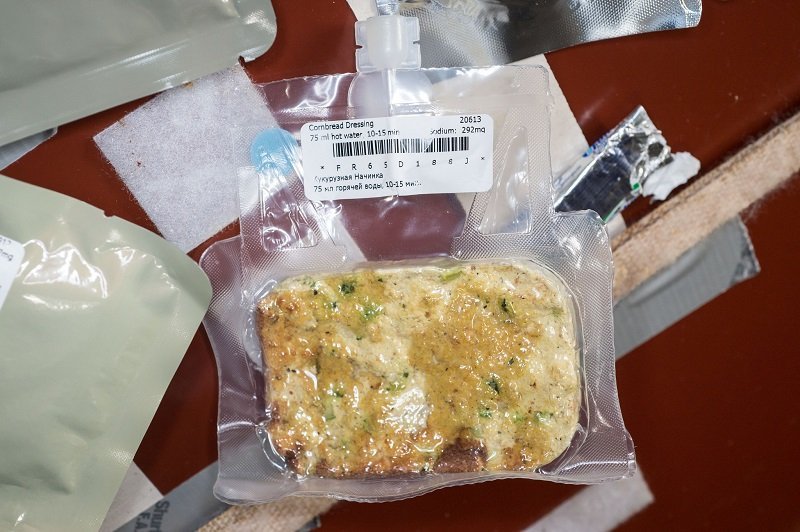 Gravity not excluded.
(Image courtesy scoopwhoop.com.)
Astronaut Lindgren captured another kind of pioneering pilgrimage in this image of farms in a desert.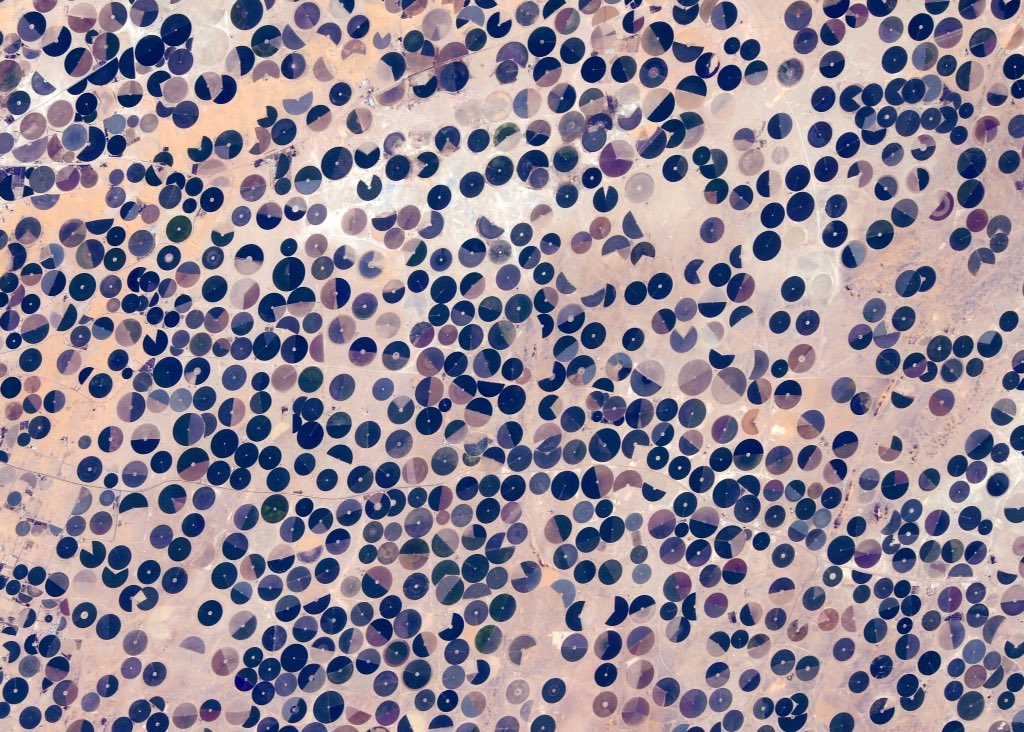 We are our own crop circles, sometimes.
(Image courtesy @Astro_Kjell.)

Astronaut Kelly sent home well-wishes to his friends and family in New York and New Jersey, whom he swooped over just a little too far away to have the potatoes passed to him.
But what does the Macy's Thanksgiving Parade look like from space?
(Image courtesy Scott Kelly / NASA.gov.)
Kelly also posted an abstract "Earth Art" shot of a range of foreboding mountains, with the caption, "
#EarthArt
Sometimes rugged terrain is really just a worthy journey.
#YearInSpace
."
(Image courtesy Scott Kelly / NASA.gov.)
The astronauts are facing a
busy December schedule
, with two resupply ship arrivals, one cargo craft departure, and the swapping of a three-man crew (Expedition 45) for another trio (Expedition 46.) Astronaut Lindgren, Japanese astronaut Kimiya Yui, and Soyuz Commander Oleg Kononenko
are preparing to return to Earth for a December 11th landing. Meanwhile in Russia, Expedition 46 Soyuz Commander Yuri Malenchenko and Flight Engineers Timothy Kopra and Timothy Peake are prepared to launch for the ISS on December 15th.
Even if you don't celebrate Thanksgiving, you can take a moment to appreciate this.
(Image courtesy Scott Kelly / NASA.gov.)