Quick, where are your keys? Phone? Wallet? Remote control? Dog? If you don't know the answer immediately, technology may now be able to help you fill in the blanks...
Did you misplace something important today?
Can't quite think of where it is?
Now, you don't have to.
(Image courtesy curiousportraits.wordpress.com.)
The new invention TrackR
was designed to help you locate those little bits of life that seem to run away on you, despite their essential or oft-used nature. While it's not quite the Internet Of Things, it's a neat and accessibly easy way to find missing items quickly, offering "effortless organization" with just a swipe of a screen.
Working via wi-fi at a range of up to 70 meters, and capable of interacting with Bluetooth trackers at up to 30 meters, the TrackR will hunt down any item that has an attendant TrackR tag or Bluetooth-enabled tracker on it. Simply plug in the TrackR "atlas" device to any wall socket, and any item bearing the tracking tag within that room will be clearly mapped out for you on your phone. Amazon Alexa technology even enables voice-based searching, so your hungover self can bark "sunglasses case!" and immediately find it under a pile of last night's laundry.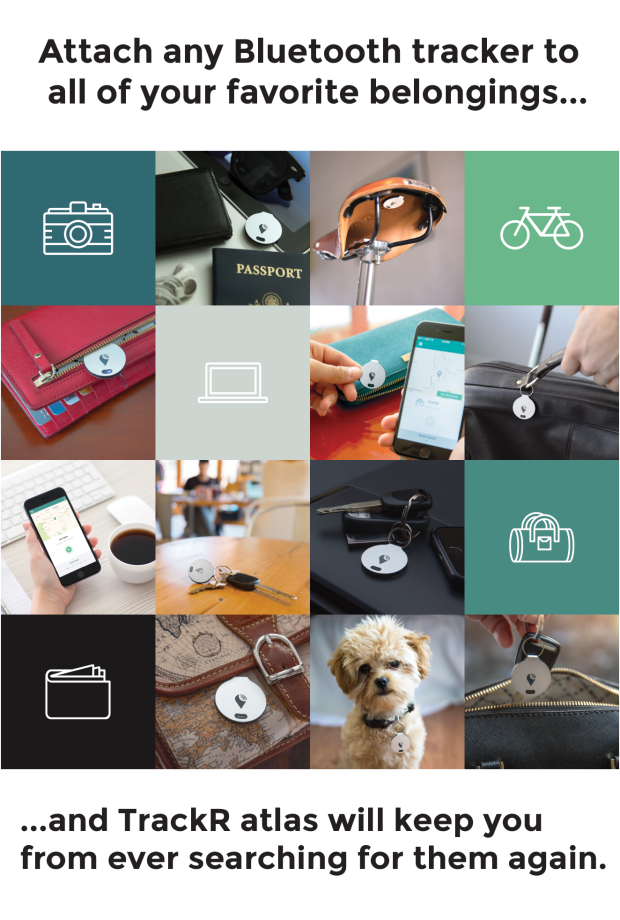 What about my heart, TrackR? Can you tell me where that vanished to in this cruel world?
(Image courtesy indiegogo.com.)
The device is compatible with wall sockets around the world, as well as both Android and iOS phones. Should you have lent out something with a TrackR tag on it, you will receive a notification when it is returned to you. Similarly, if an important item leaves a room, you'll be the first to know. Crowdsourced GPS makes it impossible for any TrackR item to hide for too long, even out in the wider world. And with the "Item History" function, if your pet iguana has been climbing into random closets to eat your (or your neighbor's) shirts, you can get a detailed history of his battle maneuvers.
"And I would have gotten away with it, too,
if it weren't for your meddling TrackR technology!"
(Image courtesy tallahasseescene.com.)
TrackR will begin beta testing in January 2016, with production slated to begin next spring. Early adopters can get some great deals on the device as well as numerous levels of TrackR atlases and tags.
Check out their indiegogo campaign
and lessen the feelings of loss in your life. Well, for objects, at least.
Unfortunately TrackR can't help if you've lost your mind.
(Image courtesy genius.com.)