Buzz Aldrin has had an amazing life: West Point cadet, pilot, NASA astronaut, second man on the moon, and
current Martian space initiative devotee
. Now, you can share some of his astro-adventures thanks to Aldrin's new iPad game, Space Program Manager - Road To The Moon...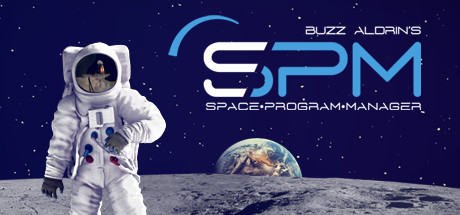 Saddle up, rocket jockeys!
(Image courtesy store.steampowered.com.)
The game's main theme is the American-Soviet space race of the 1950s and '60s. Beginning with Russia's Sputnik satellite program, the political and scientific competition propelled an international technology boom that culminated in the famously daring Apollo moon mission of 1969.
According to pocketgamer.uk
, this new turn-based game offers numerous entertaining options for trying your hand at this style of spacefaring.
Failed physics? Don't worry, you can still mess around with rocket ships this way!
(Image courtesy jeuxcapt.com.)
Players can take on the role of either America or Russia's space agency to compete in managing budgets, creating and testing new technology, commissioning your crew, and ultimately launching a mission to the moon before your foes do. If you simply want to enjoy the process of reaching the stars, you can play as the fictional Global Space Agency to reach short-term goals that will lead you skyward. Casual players can also enjoy a Sandbox mode.
And you won't even be called before the House Un-American Activities Committee
or shot for treason if you choose to help the Russians!
(Image courtesy dome.fi.)
While the game was developed by the famous Apollo 11 astronaut Buzz Aldrin, it offers more than just moon mastery. You can also work on associated aeronautic adventures like the X-15 and the PKA space planes, the Sputnik satellite, various manned spacecraft including the Mercury, Voskhod, Apollo and Soyuz projects, and even take the Mars Viking probe out for a spin. Speculative test projects that never saw the light of day (let alone the stars) are also up for action in the game.
The game was developed by Slitherine in conjunction with Dr. Aldrin.
It can be downloaded here
for $9.99. One small click for a man...onward and upward!
We're aliens that invaded another celestial body. Deal with it.
(Image courtesy Buzz Aldrin / facebook.com.)