Alright look, this is the future, and you don't need to be bound by petty things like the proper use of language or even the construction of complete sentences anymore. In fact, thanks to a new app, Emojiary, you can create a whole chronicle of your day without ever typing a single word.
These are your new ABCS, children.
(Image courtesy genius.com.)
Based off of the current trend to express oneself in social media via nothing other than small, colorful, variously-mooded facial avatars, Emojiary is literally a diary created only from emojis. This allows you to "remember your feelings",
as their website says
(they wrote that part in real words though.)
Except we don't remember feeling this weird...ever.
(Image courtesy thejournal.ie.)
Over time, one can chart the arcs of their malarkey and "learn the rhythm to your emotional ups and downs." Because self-awareness is apparently now best served in facial cartoon form, they have invented and included new emojis for your chronicles. Privacy is also paramount to the program, lest anyone else see your shocking secrets of frowny faces or blushy-kissy faces.
This is the emoji for people who have spent years perfecting their usage of language to express their ideas and emotions, as they now ponder the societal implications of Emojiary.
(Image courtesy blog.lawyers.net.)
If this seems jaw-droppingly inane and thoroughly counterproductive to thousands of years of humans attempting to artistically express themselves in thoughtfully written form, know that Emojiary has been created to help. Their mission statement explains it all:
"Emojiary is a product from All Tomorrows—a product studio working at the intersection of emotion and technology, focused on developing a constellation of products to support emotional well-being and help people unlock their potential. We're on a mission to tap into the best that technology has to offer in service of supporting a kinder, more self-aware society. A brighter future starts with understanding what motivates you, what scares you, and where you're being held back. We're all about creating products that help you do that."
From another intersection of emotion and technology, we're saying this is kind of weird. But if your self-awareness is best recognized through sending smileys, here is your new closest confidante.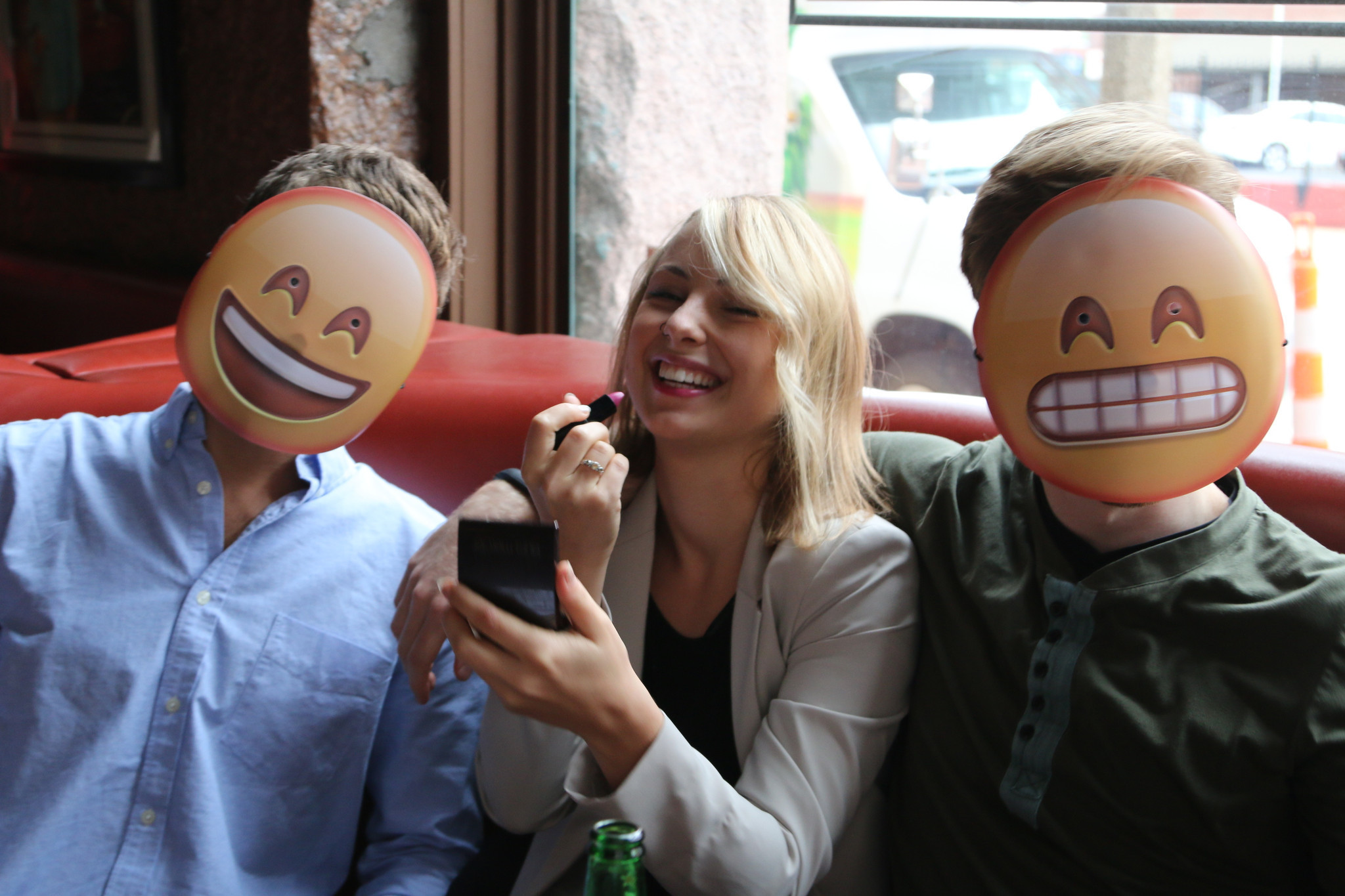 Um...yay?
(Image courtesy huffingtonpost.com.)