In yet another installation of a police force overprotecting and serving themselves, it has recently come to light that
every single attendee of the Boston Calling music festival in 2013 was under surveillance, the records of which were accessible through the darknet.
According to techdirt.com, the Boston Police Department then lied about their involvement in the entire operation.
While the event was clearly being documented by the media, various videographers, and amateur snapshooters alike, no one was availed of the information that they were being categorized and profiled during the festival. Reporter Tim Cushing described it as such:
"What Boston Calling attendees (and promoters, for that matter) didn't know, however, was that they were all unwitting test subjects for a sophisticated new event monitoring platform. Namely, the city's software and equipment gave authorities a live and detailed birdseye view of concertgoers, pedestrians, and vehicles in the vicinity of City Hall on May 25 and 26 of 2013 (as well as during the two days of a subsequent Boston Calling in September). We're not talking about old school black and white surveillance cameras. More like technology that analyzes every passerby for height, clothing, and skin color."
Boston's Dig website found some even more unsettling information:
"
Shockingly, these sensitive documents have been left exposed online for more than a year. Among them are memos written by employees of IBM, the outside contractor involved, presenting plans to use "Face Capture" on "every person" at the 2013 concert. Another defines a party of interest "as anyone who walks through the door."
Over 50 hours of footage was available for easy access. When confronted, the Boston police department denied any involvement, until they were called out by journalist Kenneth Lipp (who found the files.) Boston police were clearly seen in monitoring stations, being trained by IBM employees.
Fortunately, this forced out the truth, with mayoral press secretary Kate Walsh explaining to Dig in an email that a
"pilot program"
had indeed been tested, and of course, it was for our own good. The city was merely "looking at challenges such as permitting, basic services, crowd and traffic management, public safety, and citizen engagement through social media and other channels. These were technology demonstrations utilizing pre-existing hardware (cameras) and data storage systems."
Yes, that's right. They've had the ability to do this for a while. And nobody in the crowd - or even the promoters - knew.
Lipp continued to probe, uncovering a host of other sensitive information that the BPD had left out in nearly plain sight. Driver's license information, addresses, and other valuable informative material was easily accessed, which could have led to a bigger problem than anything the cops were looking out for with their spy system.
Despite events like the Boston Marathon bombings prompting authorities to seek more intel on members of large crowds, the fact that this system went live without any public knowledge or oversight, and was then lied about, doesn't make the average civilian feel any safer.
When civilians are treated like suspects for no reason, cops are acting like villains for no reason. And what kind of society is served by villains?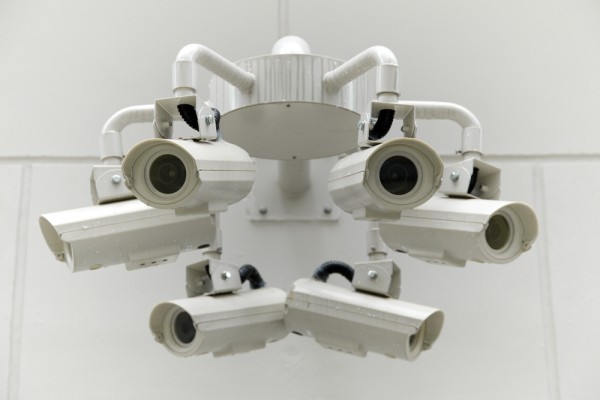 Soon they'll start judging and profiling you by your music tastes, too.