Our system of capitalism now allows the flow of money as a means of free speech, and some of our politicians have been hearing it loud and clear. With lobbyists spending devastatingly large amounts to get their way with politicians (and the overall system widely unchecked by their constituents), it is a great breakthrough that now,
thanks to an app by 16-year-old Nick Rubin, we can monitor the money.
The app, called Greenhouse, was conceptualized when Rubin was doing a class project on corporate personhood. This was Rubin's entrance to the rabbit hole of American oligarchy. "What concerns me is the sheer amount of money being pumped into the system because there really is a lot," Rubin told vice.com. "During the development of Greenhouse and looking over these numbers and seeing how much is being donated—it's really scary."
Rubin maintains that he simply wants "a system that works", and that Greenhouse is a nonpartisan resource. Bickering over individual parties' perceived superiority doesn't change the fact that both sides take massive money to enact legislature. As the Greenhouse motto states, "Some are red. Some are blue. All are green."
Greenhouse is designed to be simple enough for people of all ages to use, and Rubin hopes the information it offers will compel more involvement and positive change in the world we are allowing to be shaped. He wisely states that, "I really do believe that increased transparency will help fix the problem. Easy access to data empowers voters to make better decisions. Once people are informed, they will reject elected officials who are motived by money instead of principles."
The first step to fixing problems is identifying them, and the moral morass of Washington likes to make that difficult. The Greenhouse app should hopefully spread some light on the problems, making informed opinions grow to help nourish our sometimes-sickly political system.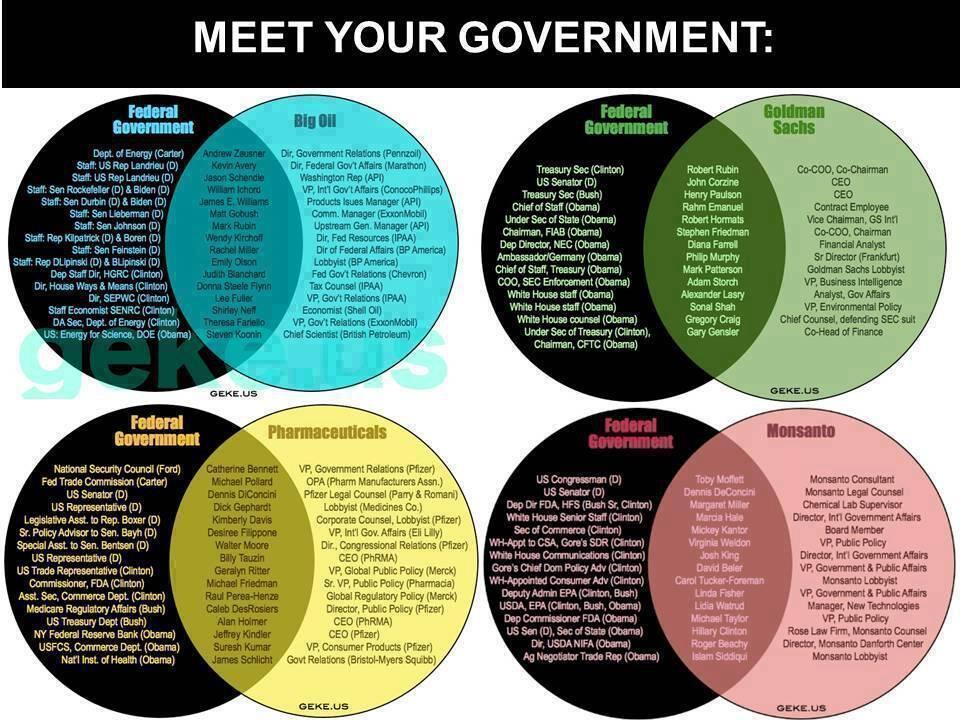 Fuel, food, pills and bills: some of the notably lucrative crossovers between industry and politics.