The Federal Aviation Administration wants to remind everyone that
delivery-via-drone, whether for commercial for private purposes, is currently still illegal.
Although the rules regarding the airborne robots are set to be reassessed in 2015, the FAA has allowed drone usage in a limited amount by police and scholars who hold proper "Certificate Of Authority" documentation. They also allowed one company, BP, to use a drone in Alaska to monitor oil pipelines in the deep wilderness.
Regardless of what the rules become in 2015, major businesses that could benefit from drone delivery remain undeterred in their quest to utilize the flying delivery droids. Paul Misener, Vice President of Global Public Policy for Amazon, claims the ruling "has no effect on our plans...this is about hobbyists and model aircrafts, not Amazon."
Drone dogfights to follow?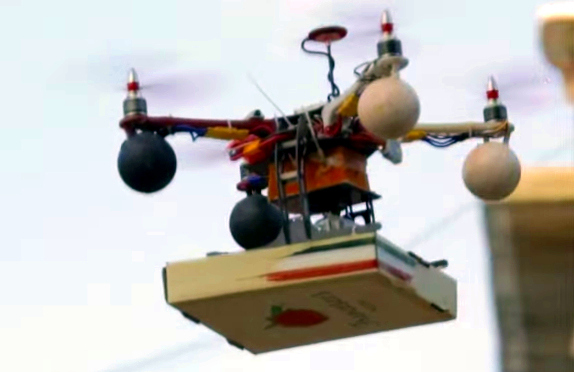 Birdwatching in 2015 is going to get weird.